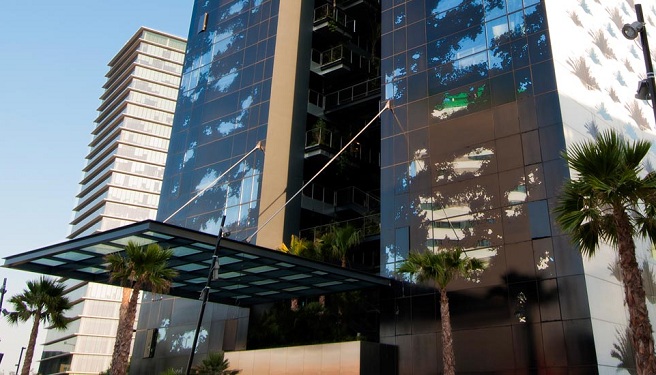 Barcelona(Spain)
OUR REALIZATION: Access Control & Supervision
Hotel building automation system
"I've finished the construction of the hotel, and your access control system for the hotel doors was worked very well.
I hope to use it many times in the future."
P. Trivino – Owner  (PTM INGEGNERIA)
Discover also an example of building automation hotel.
For more than 28 years, Eelectron has been offering solutions for home automation and energy saving, with a strong focus on design,
technology and comfort improvement.
The wide range of KNX building automation system , made in Italy and fully customizable,
allows us to meet every need for residential, hotel and building applications.
| OTHER REFERENCES - Hotel