UNIVERSAL MODULE 8 OUT 20A WITH CURRENT SENSORS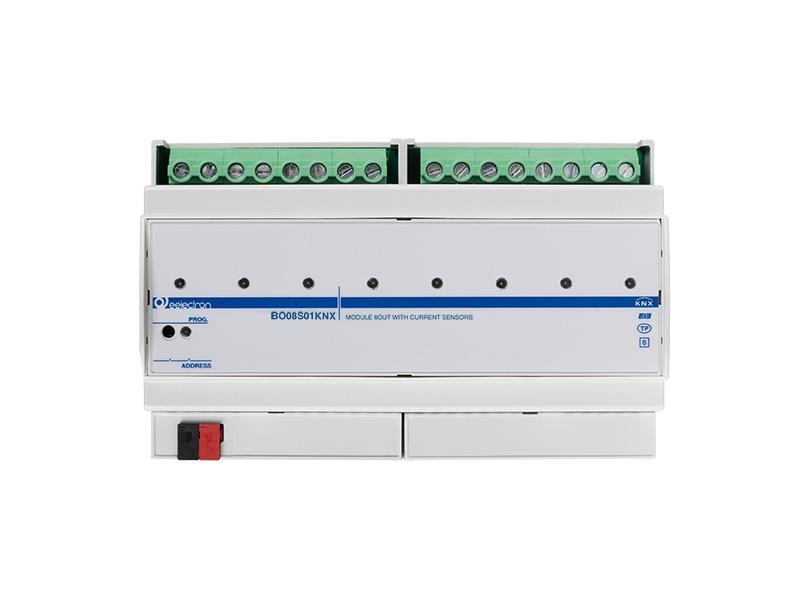 KNX current sensing actuator 20A
The KNX current sensing actuator 20A is a DIN modules with 8 relay outputs of 20A – 230 V AC for controlling lights or generic loads.
The outputs can be configured in different ways:
• Every single output configured independently to control lights or generic loads for a total of 8 outputs.
• It is possible to combine groups of relays (up to 8) for special functions with logic interlocking.
The KNX current sensing actuator 20A has an integrated "current sensing" function which allows to measure the current of each relay output with the "true RMS" method (RMS = Root-Mean-Square value).
Two current thresholds can be set; when the value of the first threshold is exceeded, a warning function will be activated; when the second (higher) threshold value is exceeded, the alarm function which provides for the opening of the relay is activated.
Moreover, 8 logic blocks are available to implement simple expressions with logical or threshold operator or complex expressions with algebraic and conditional operators.