UNIVERSAL MODULE 8 OUT 20A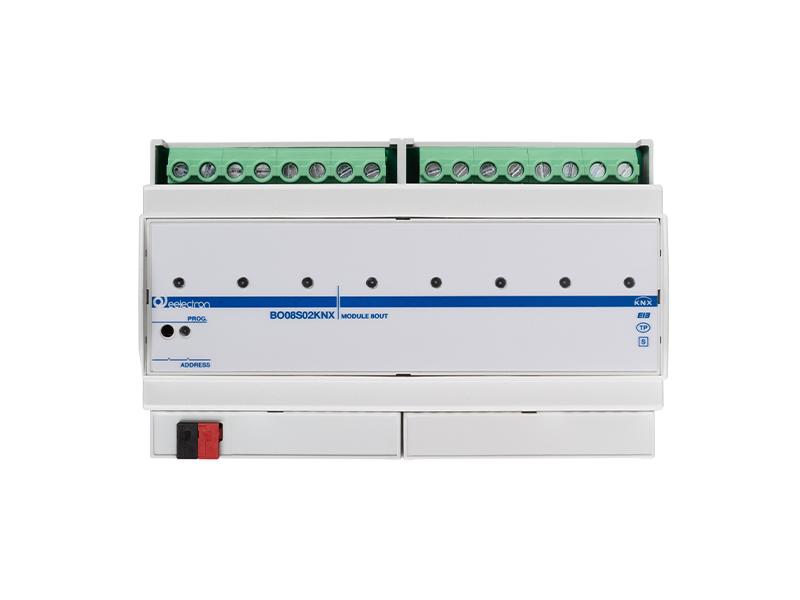 KNX DIN module 20A actuator
The KNX DIN module 20A actuator is a DIN module with 8 relay outputs of 20A – 230 V AC for controlling lights or generic loads.
The outputs can be configured in different ways:
• Every single output configured independently to control lights or generic loads for a total of 8 outputs.
• It is possible to combine groups of relays (up to 8) for special functions with logic interlocking.
Moreover, 8 logic blocks are available to implement simple expressions with logical or threshold operator or complex expressions with algebraic and conditional operators.
Contact us for more information about the KNX DIN module 20A actuator.