POWER SUPPLY 640 mA
Code:PS00D03KNX - PS00E03KNX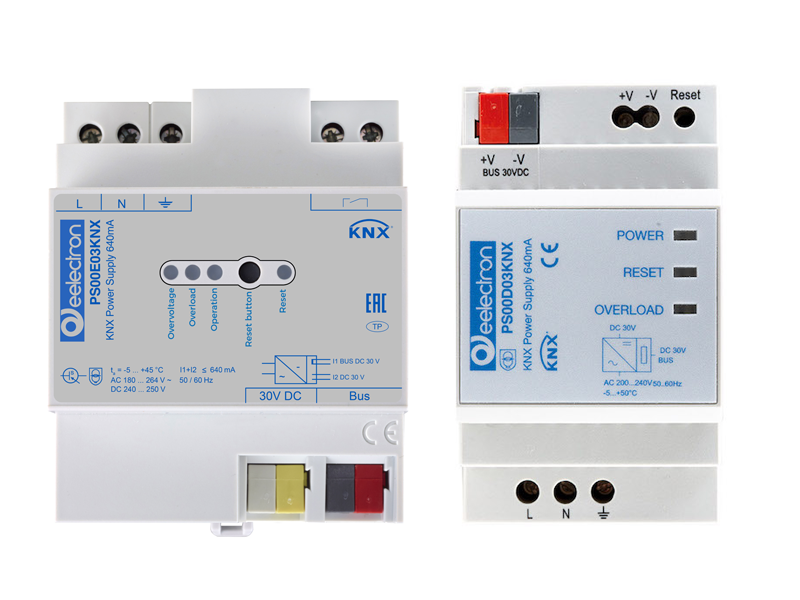 Code:PS00D03KNX - PS00E03KNX
Power supply for generating bus voltage on a line with a maximum current of 640 mA. With integrated choke to decouple the power supply voltage from the bus.
Connection with screw terminals.
Mounting on DIN rails EN 50022.
Bus connection via bus terminal.
The system component & interfaces Eelectron, developed on KNX protocol, are intelligent custom home automation systems for automation and energy saving in buildings; the product range with Made in Italy is designed for residential, hotel and building applications.
Contact us for information about the Power supply 640 mA or about the KNX Astronomical clock.