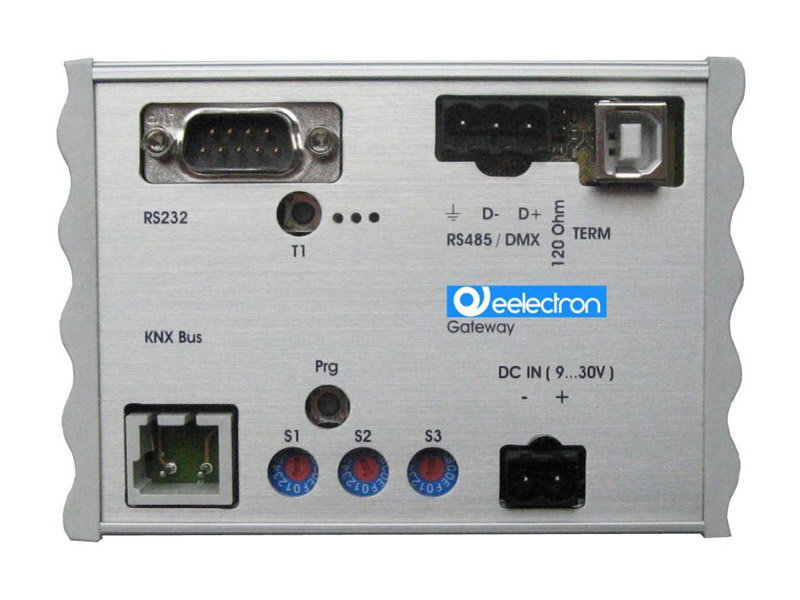 The KNX-DMX Gateway is an Interface between the KNX bus and the DMX bus.
It combines elements of building automation with a multitude of lighting and special effects devices for every need.
The Gateway is unidirectional, receives data telegrams on the KNX bus and transmits the data onto the DMX512 bus. The interface allows the DMX512 actuators to communicate via the KNX bus using the full range of the channel….