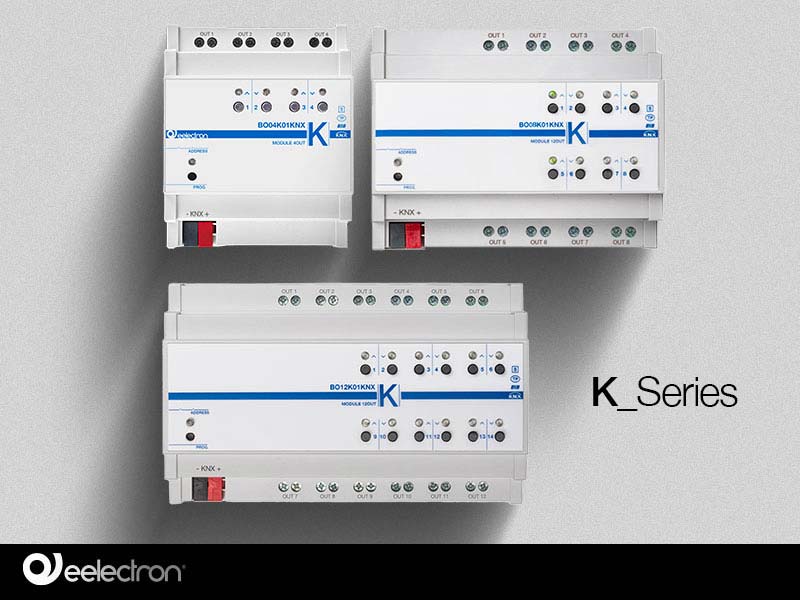 Automated blind system and management shutters via KNX actuators
Eelectron is pleased to announce the new K Series actuators, a new range of KNX actuators created to specifically respond to the needs of lights and generic loads control in combination with the management of shutters and blinds or specific basic automation needs where digital outputs are required. (eg irrigation, gates).
The devices BO04K01KNX, BO08k01KNX and BO04k01KNX are DIN actuators with 16A – 230 V AC relay outputs for controlling loads or shutters and blinds.
The outputs can be configured in different ways: • Every single output configured independently to control lights or generic loads for a total of 4, 8 or 12 outputs
• Outputs configured in pairs to manage shutters, blinds, etc. .. (equipped with mechanical end position) for a total of 2, 4, or 6 channels
Moreover, 8 logic blocks are available to implement simple expressions with logical or threshold operators or complex expressions with algebraic and conditional operators