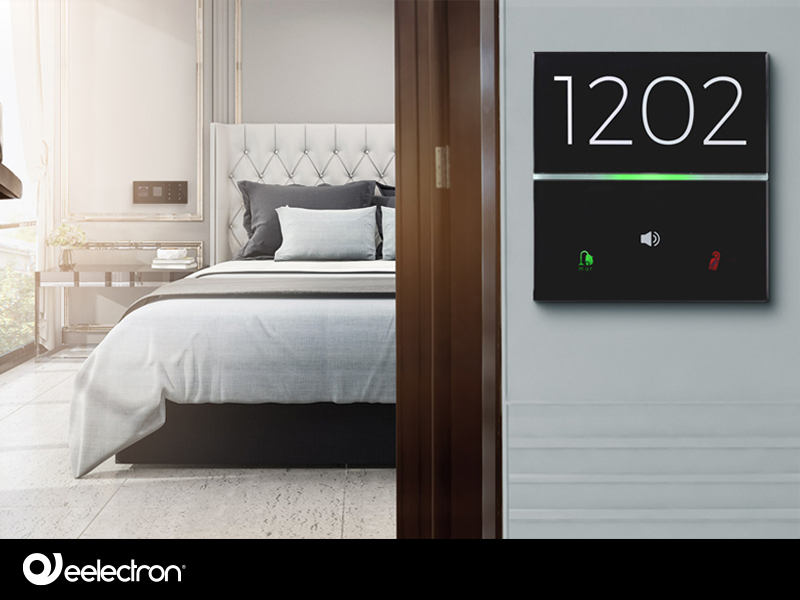 9025 Door Panel for guest / service signaling which includes an RGB bar for MUR/DND function display. Backlit led number of the room or logo could be customized following the hotel needs. A dedicated thermostat and/or temperature probe is embedded in the product in order to optimize the functionalities on common areas.
9025 Bedside Panel includes the features of the highly acclaimed switch: up to 10 channels, thermostat or temperature probe integrated, 1 analog / digital input on board. The product is intended to fullfill the request of the hotel market including high possibility of customization through dedicated icons set, two sockets and a minimal design.
 Both products integrate the Virtual Holder Logic featured in 9025 switches and thermostats range. Read more here.