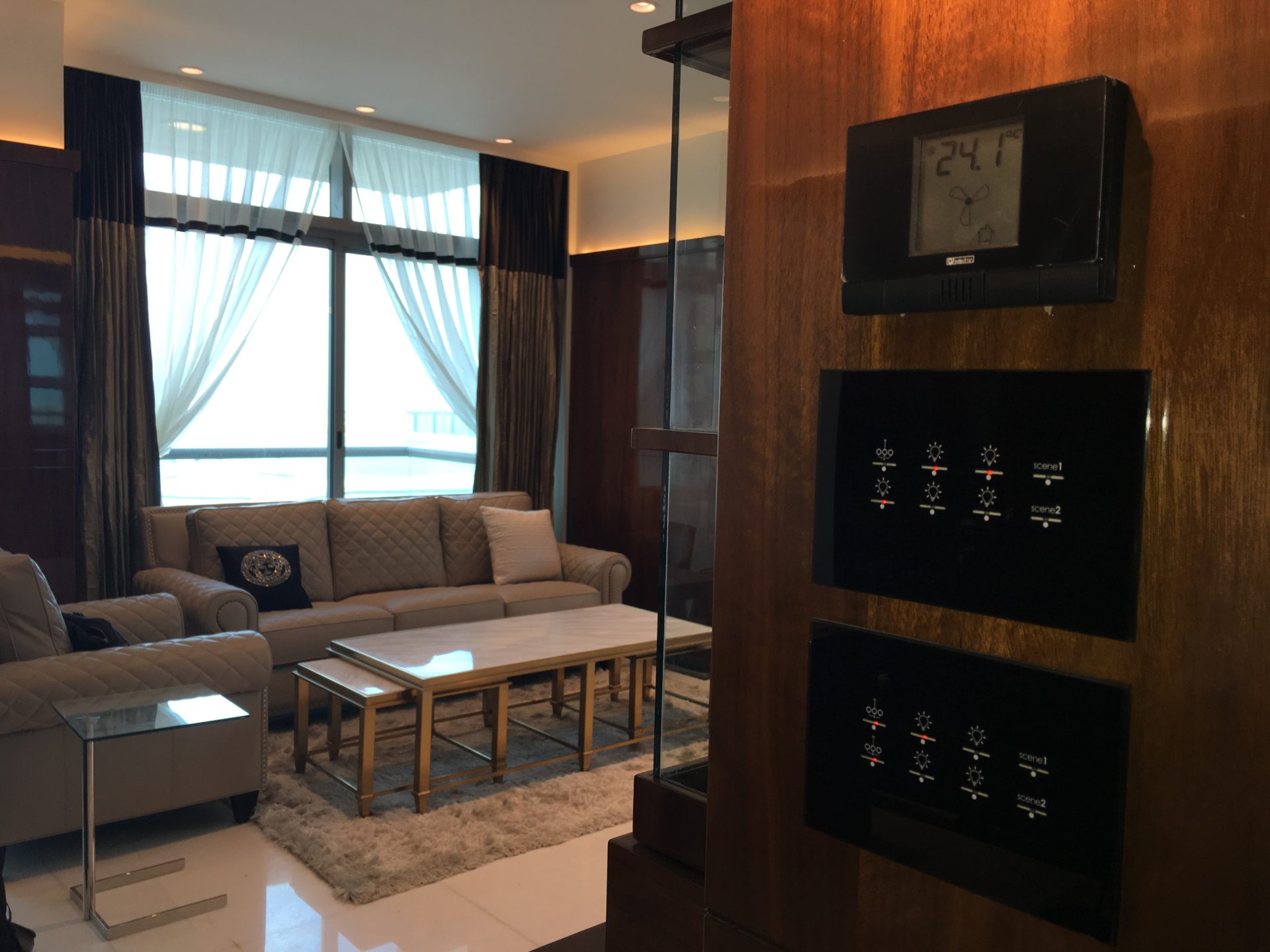 Dubai(UAE)
Case Study: Home Automation for Luxury Apartments
Double luxury apartment in Iris Blue Tower, Marina Dubai with KNX home automation system. 
HVAC control, lighting control, curtains control.
Products of interest: GlassPad Switches , Synchronicity thermostat, Actuators, Touch Screen and Remote Control.
For more than 28 years, Eelectron has been offering solutions for building automation and energy saving, with a strong focus on design,
technology and comfort improvement.
The wide range of KNX home automation system, made in Italy and fully customizable, allows us to meet every
need for residential, hotel and building applications.
| OTHER REFERENCES - Residential