Touch panel ip
Code:VS05H10WEB - VS05H20WEB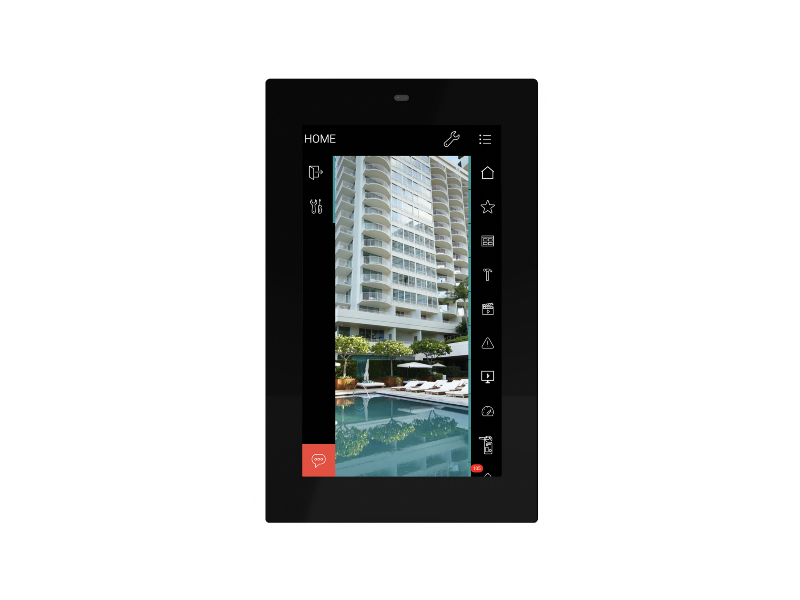 Code:VS05H10WEB - VS05H20WEB
IP Home Automation 5″ touch panel
Horizone IP home automation Touch Panel is an Android based KNX touch panel with a coloured 5' display in which can be installed third-party applications for the integration of different systems.
The supervision systems Eelectron, are smart home automation solutions developed for energy-saving buildings; the completely Made in Italy product range is designed for residential, hotel and building applications with a careful eye on design.
Contact us for information about the IP Home Automation 5″ touch panel.