PRESENCE DETECTOR WITH LUX METER – INWALL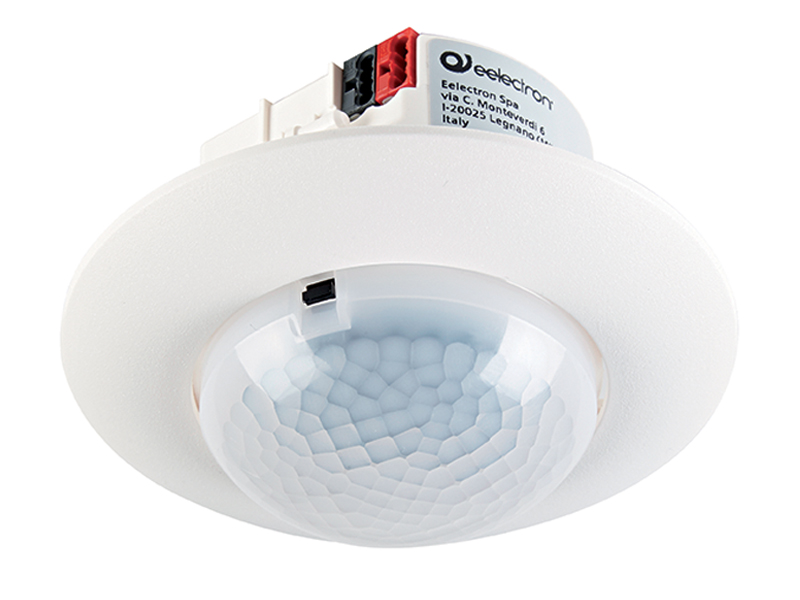 DISCONTINUED PRODUCT
The device is a presence and motion detector with integrated brightness sensor.
The device communicates via KNX.
It is de- signed for ceiling mounting.
The KNX presence sensor  Eelectron, developed on KNX protocol, are intelligent custom home automation systems for automation and energy saving in buildings; the product range with Made in Italy design and production is designed for residential, hotel and building applications.
Contact us for information about the presence detector with lux meter – inwall.