ENERGY METER THREE PHASE WITH TA CONNECTION – COMPACT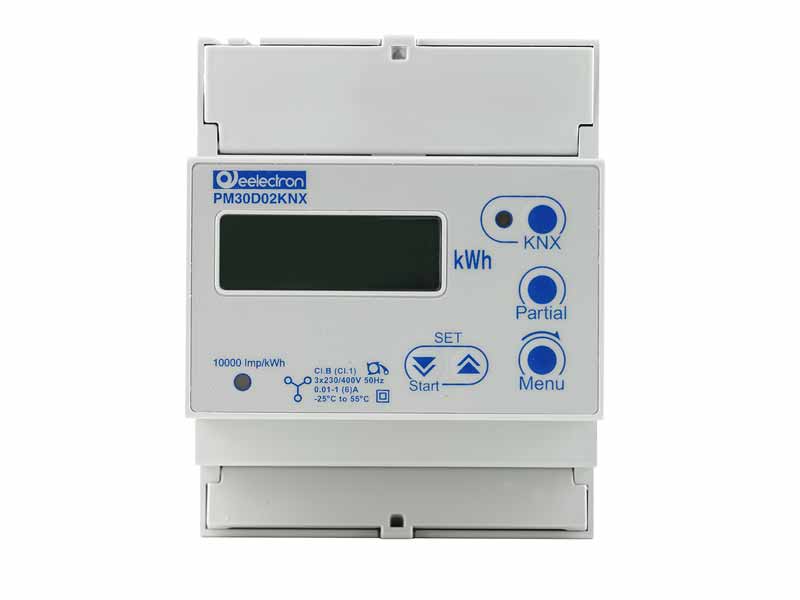 DISCONTINUED PRODUCT
This Energy-meter provides the essential measurement capabilities required to monitor a three phase electrical installation.
• Three-phases digital energy meter with connection by CT …/1 A up to 2000/1 A or by CT …/5 A up to 10.000/5 A 0.01-1(6) A – 2 Tarif
• LCD display and 3 push-button keys (to read Energies, V, I, PF, F, P, Q and to configure some parameters)
• 1 Push button and 1 LED dedicated to KNX.
• Display with 8 digits.
• Self supplied (by the input voltage itself).
•1 S0 pulse output proportional to Active Imported KWh
Device is intended to be installed on DIN rail.
The KNX presence sensor  Eelectron, developed on KNX protocol, are intelligent custom home automation systems for automation and energy saving in buildings; the product range with Made in Italy is designed for residential, hotel and building applications.
Contact us for information about the Energy meter three phase with TA connection – compact.