Corridor KNX Presence detector with lighting control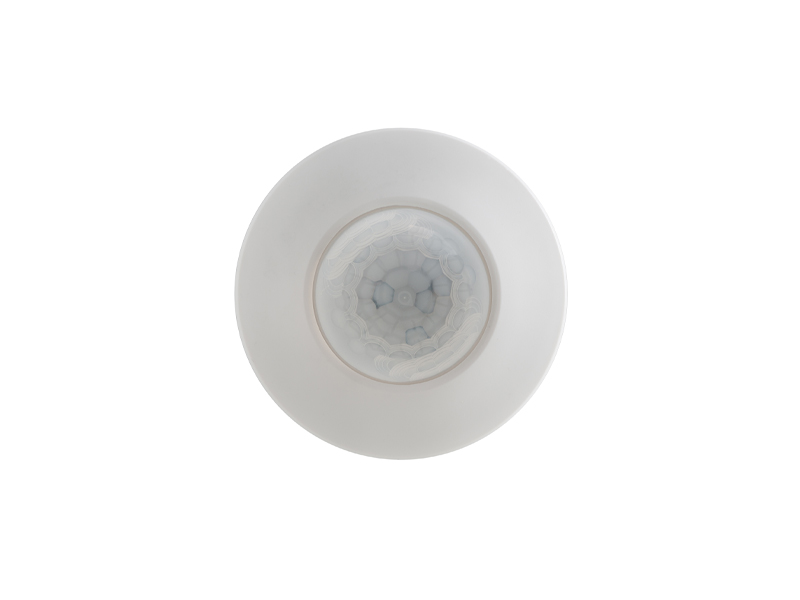 The device KNX  Corridor (PD00E21KNX) is an extended range presence and motion sensor for corridors suitable for use in indoor environments where a wide range coverage is required. It is equipped with a rear connector with 2 digital inputs that can be connected to potential-free buttons or switches and used for on / off, dimming, rolling shutters or blinds/scenarios, sequences, step-by-step commands, etc. The second input can be configured as analog for the connection of NTC temperature probes (see probes eelectron code TS00A01ACC / TS00B01ACC) to send the temperature measurement on the bus or manage a complete thermostat module. The thermostat manages 2 stages with integrated PI controller for driving heating and cooling equipment, valves, 2 and 4 pipe fan coils, etc.
Presence detection, based on a passive infrared sensor, has 5 independently configurable channels with different functions that can be activated: presence with or without brightness control and with automatic or semi-automatic detection; constant brightness independent or presence dependent with automatic or semi-automatic activation. The PD00E21KNX Wide Range sensor uses 2 distinct sensing elements; by means of the ETS parameterization it is possible to assign different behaviors to the different elements.
Moreover, 12 logic blocks are available to implement simple expressions with logical or threshold operator or complex expressions with algebraic and conditional operators; It's possible to use predefined algorithms as proportional controls of temperature and humidity or dew point calculation. The device also integrates the "Virtual Holder Logic" and it is also possible to enable the logic called "Circadian Rhythm".