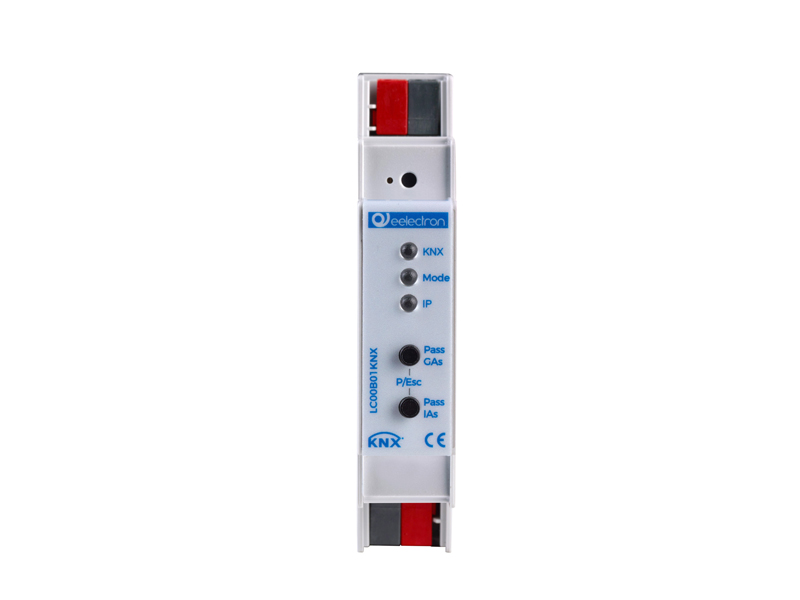 Line Coupler KNX
The LC00B01KNX KNX line coupler has been made in a compact design.
It connects two KNX bus segments (for example, a KNX line with a KNX area).
The device has a filter table (8k bytes) and ensures a galvanic isolation between the lines.
The system components & Interfaces Eelectron, developed on KNX protocol, are intelligent custom home automation systems for automation and energy saving in buildings; the product range with Made in Italy is designed for residential, hotel and building applications.
Contact us for information about the KNX line coupler or KNX raspberry interface.