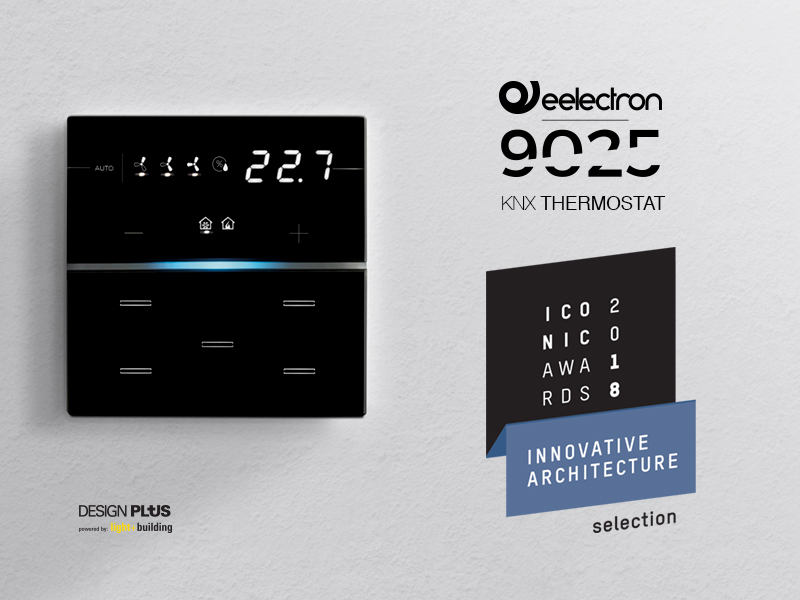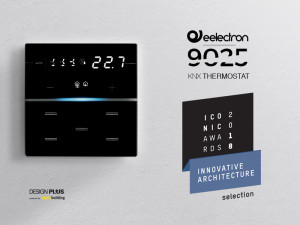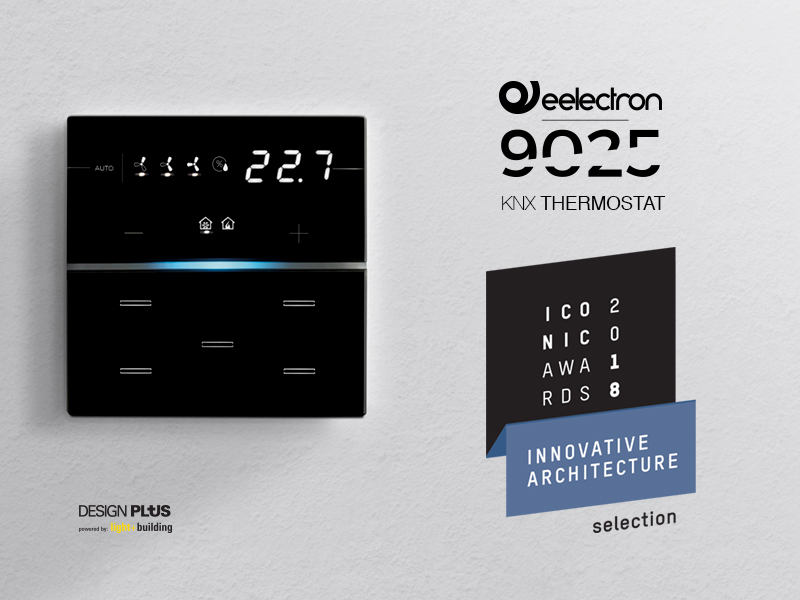 We are proud to announce another international recognition for the Eelectron 9025 KNX range  thermostat.
The German Design Council has awarded the 9025 thermostat / humidistat with the ICONIC AWARDS 2018: Innovative Architecture – Selection.
Architecture. Interior. Product. Communication. Concept – fully integrated: ICONIC AWARDS: Innovative Architecture is an international architecture and design competition focused on the interaction between disciplines.
This recognition enhances visionary buildings, innovative products and sustainable communication in all sectors of architecture, the construction and real estate business and the manufacturing industries. The focus is on holistic production and interaction between the trades in the context of architecture. [more information: ICONIC AWARDS 2018: Innovative Architecture ]
9025 thermostat is a KNX room temperature controller that includes 7 configurable capacitive buttons for on / off, dimming, rolling shutters and venetian controls, scene recall and control, object sequences, local thermostat controls, etc. It's equipped with a 2 stage thermostat with integrated PI controller to control heating and cooling equipments, valves, 2 and 4 pipes fan coils etc .. The device has an embedded temperature sensor and a rear 2 poles connector, configurable as digital or analog input; It's also possible to connect an additional NTC temperature probe (eelectron codes TS01A01ACC or TS01B01ACC – not included) to perform a direct temperature measurement.
Discover more on our website