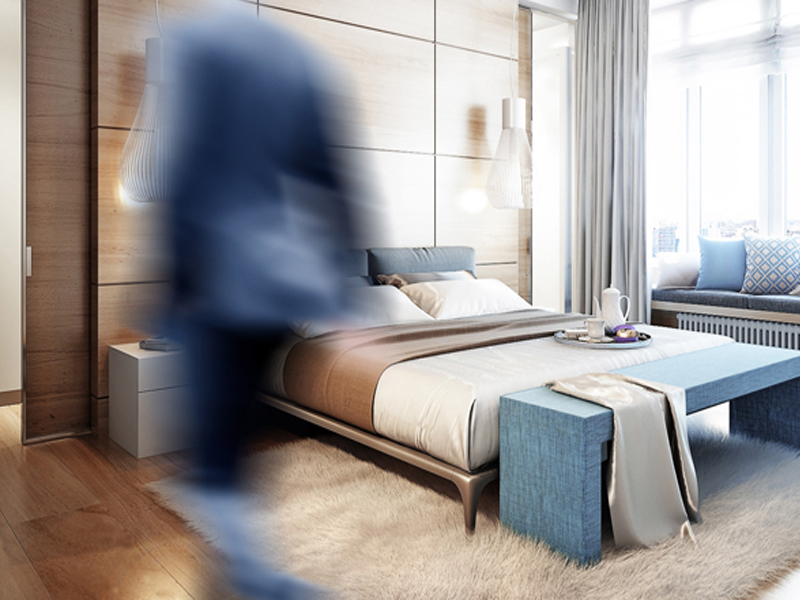 New eelectron's products solution to transparent control and evident comfort.
Overview
The application field is typically the hotel room: Hospitality industry is a complex environment with a particular attitude and attention to:
exceptional guest experience through Usability, Comfort & Design
delivery of a quality service through Profitable Operational Efficiency and Integration
The guestroom control needs to be simple and 'domestic' in nature. Anything too complex or poorly designed can become a point of annoyance to customers that are not familiar with the same.
By using The Virtual Holder feature of our products, you can remove the traditional Key Card Holder for access control; the logical module provides a set of parameters and communication objects that, suitably configured, allow to set up whether a person is occupying the room or not.
Accurate presence information are enabled thanks to integration with door magnetic sensor. Our occupancy detection solution can understand guest presence in the room by using one or more dedicated presence sensors. It detects also unexpected presence in the room and is able to differentiate multiple behaviours.
When the room is occupied, the Guest will have full control of all room lighting and temperature controls. The system is able to detect presence also from other bus events. When the room is 'unoccupied', all lights will turn off (with a standard delay) and the HVAC system will reset to the preferred temperature. If the room is unsold, all lights will go off and the HVAC will reset to a convenient temperature.
The Automatic detection function is Integrated with the 9025 range and the AD84C01KNX analog/digital module without the need for control units or dedicated tools.