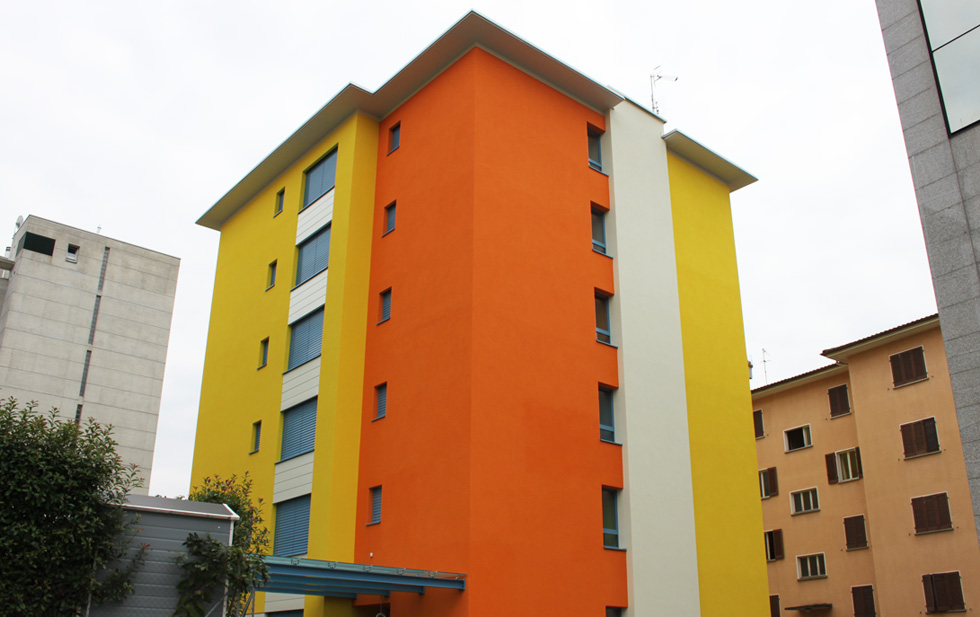 Massagno(Switzerland)
Examples of home automation for recovery centers
The Iris Rest Home is a rehabilitation center for people with disabilities located in Massagno (CH), Eelectron is proud that Otaf Foundation choose our products
and gave usthe opportunity to be involved in a so interesting project  and at the same time very important
for supply to the resident people in the structure  the maximum reliability and comfort.
For this reason the client chosen HomePads switch from the Eelecta's range ; the size of the product and customization allow an easy understanding
and a simple management of the building for everybody.
Through the HomePad Switches the guest can also manage all the facilities as  lights, temperature control, shutters and nurse call.
An exciting project that has enabled us to give practical support to those living within it.
For more than 28 years, Eelectron has been offering solutions for home automation and energy saving, with a strong focus on design,
technology and comfort improvement.
The wide range of KNX building automation system , made in Italy and fully customizable,
allows us to meet every need for residential, hotel and building applications.
| OTHER REFERENCES - Building