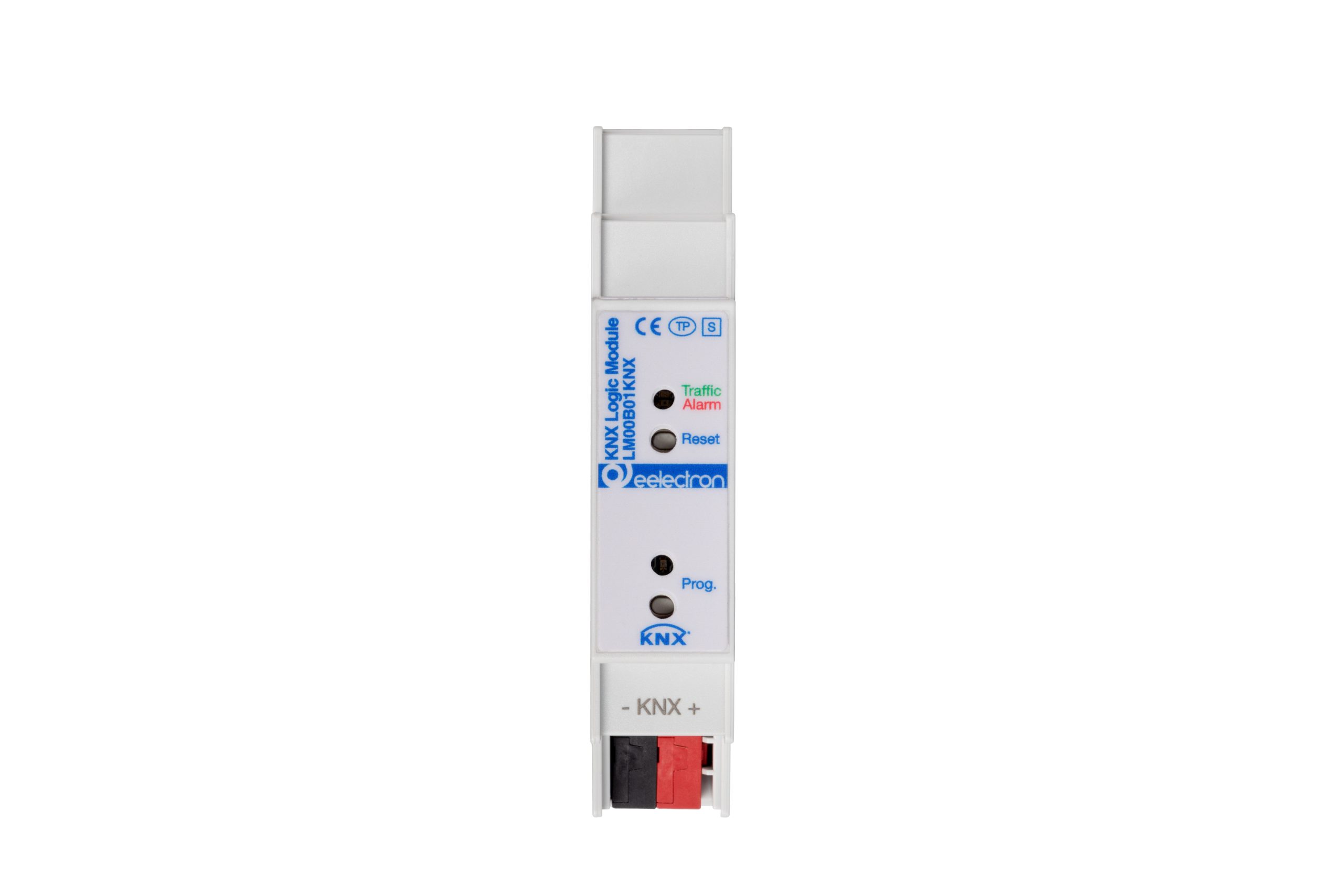 The LM00B01KNX logic module permits to monitor the status of the devices connected to a BUS line.
It is possible to enable the notification mode of the correct functionality of the device via a communication object.
256 surveillance blocks are available through which 3 basic functions can be activated individually or in different combinations: Alive, Alarm and Warning.
– The "On line" function sends a message on the bus as long as the monitored device is active on the bus.
– The "Alarm" function sends an alarm message when the monitored device does not send any message for a time exceeding the surveillance time.
– The "Warning" function can be used to prompt the monitored device.
A little before the alarm is sent, a reading value is generated on the communication object that must be connected to a readable group object of the monitored device (for ex. temperature, a status).
Moreover, 16 logic blocks are available to implement simple expressions with logical or threshold operator or complex expressions with algebraic and conditional operators; It is possible to use predefined algorithms as proportional controls of temperature and humidity or dew point calculation.
For greater security, it is possible to install two LM00B01KNX logic modules on the same BUS line, configuring them as primary and secondary. When the primary device goes out of service, the secondary takes over control of the line; when the operation of the primary device resumes, the secondary returns to the control status of the primary device only.