INWALL HVAC HOTEL ROOM THERMOSTAT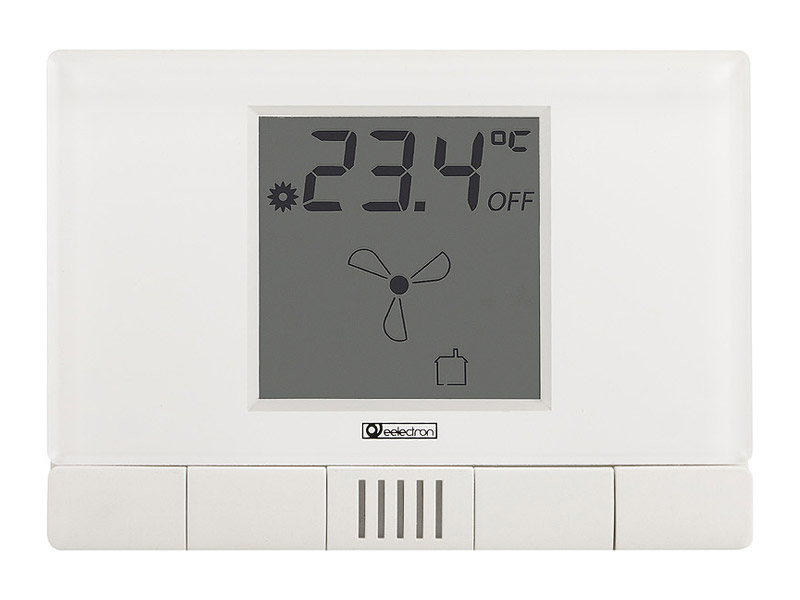 DISCONTINUED PRODUCT
The Inwall Room Thermostat TM10DxxKNX is an EIB/KNX wall mounting device designed for HVAC applications in Home and Building installations (i.e. offices, hospitals, hotels, private houses, etc..).
The device is equipped with one binary input (potential free contact) that can be used, for instance, to control the HVAC units whether a window has been opened (or closed) or for a general purpose usage.
The device configuration for commissioning in terms of physical address, group addresses and parameters is done with ETS
(Engineering Tool Software) through a download of the Application Program.