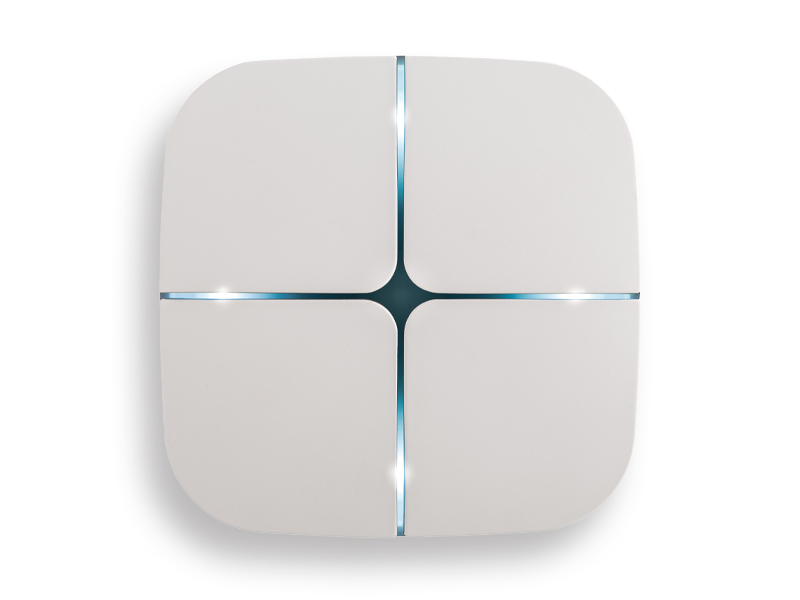 Eelecta® Minipad pushbutton range of KNX devices is divided into 2 different models based on the number of switches and is available in ceramic white or matte black colors.
MB40BxFKNX-xx:
– 4 channels KNX
MB80CxFKNX-xx:
– 8 channels KNX
– temperature sensor
– circular function
The product has 4 (8) push buttons that can be configured to manage lights, dimmers, shutters, etc; It has 4 white led on the front side, each led freely configurable by ETS and MB80 versions has a temperature sensor included which can be configured as a room thermostat.
The supervision systems KNX Eelectron, developed on KNX protocol, are intelligent custom home automation systems for automation and energy saving in buildings; the product range with Made in Italy design and production is designed for residential, hotel and building applications.
Contact us for information about the Eelecta® Minipad KNX.